Disclosure: Sportshubnet is supported by its audience. When you purchase through links on our site, we may earn an affiliate commission. Learn More.
Footballers earn a lot of money in their profession. In this article, we will check out the top 10 richest footballers in the world in 2023.
Soccer is the most renowned and followed game around the world. Football is a global sport that is played in over 200 countries worldwide. The game has more than 3.5 billion fans across the planet. The craze of this game is on the next level.
Football is also one of the most-watched sports nowadays. being the most popular games, there are footballers who make a lot of wealth from their profession.
You might have heard about some footballers who are making millions and billions in their profession. Let's come straight to the point and check out the top 10 richest footballers in the world in 2023.
Top 10 Richest Footballers In The World 2023
10 Robert Lewandowski (85 Million)
Robert Lewandowski is in the ideal form in his soccer career. Lewandowski is also the only Bundesliga player to have scored in 13 consecutive home games. Off the pitch, Lewandowski has launched his own clothing brand RL9.
He also owns endorsement deals with brands like Head & Shoulders, Nike, and Huawei. The German footballer makes $24 million a year from his present club Bayern Munich, he joined the club in 2014 on a free transfer.
He is a footballer known for scoring amazing goals, he just has a way of finding the back of the net. Robert Lewandowski is number 10 in our list of the top 10 richest footballers in the world.
9 Mohamed Salah (90 Million)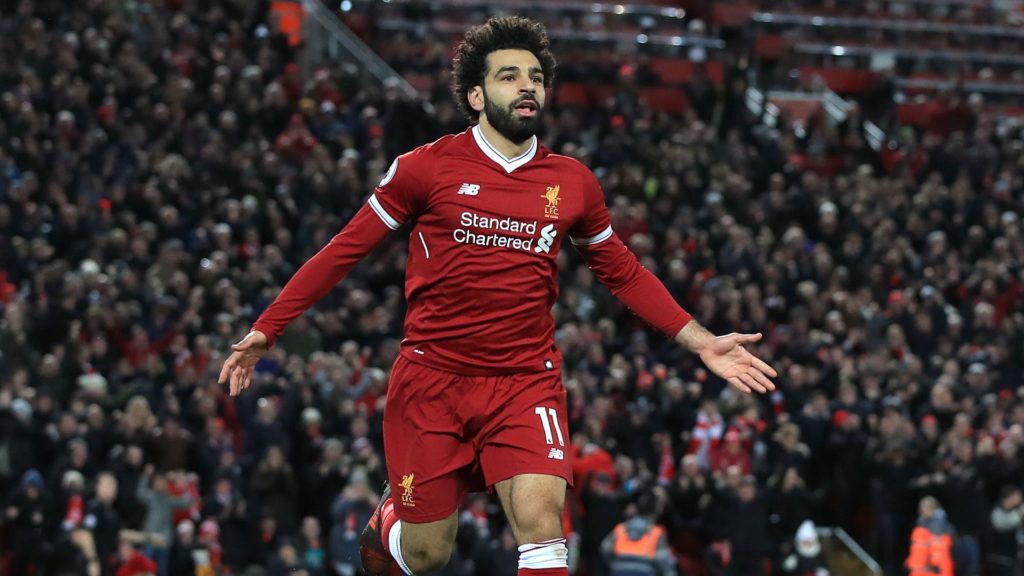 Mohamed Salah is one of the top players for Liverpool over the years. He joined Liverpool in 2017 for a fee of £36.5 million. Salah was getting a salary of £90,000 per week and the deal to be closed is for 3 years.
His master class performance for the club and his contract extension in 2018 helped him to increase his earnings to £220,000 per week.
The contract extension also made Salah one of the highest-paid footballers in the premier league beating the likes of Raheem Sterling, Anthony Martial, Sergio Aguero, Kevin Debruyne, and David De Gea.
The total net worth of Mo Salah is estimated at around $90 million. Mohamed Salah is number 9 on our list of the top 10 richest footballers in the world.
8 Eden Hazard (100 Million)
Eden Hazard is a Belgian professional footballer who plays as a winger or attacking midfielder for La Liga's top club Real Madrid. He is known for his world-class dribbling and passing. He was rated as one of the best wingers of his generation.
After winning the Europa League with Chelsea in June 2019, he moved to Real Madrid with a transfer fee of €89 million.
Eden Hazard's net worth is estimated at around $100 million. Eden Hazard is number 8 in our list of the top 10 richest footballers in the world.
7 Kylian Mbappe (110 Million)
Kylian Mbappe is the best young talent in football. His rise started in Monaco and after that, he never looked back.
Kylian joined PSG from Monaco in 2017 on loan however later the Ligue 1 side got impressed with his performance and signed him on a permanent deal of a whopping £174 million for his services.
Mbappe is the second most expensive football player just behind his teammate Neymar. He made his debut for France in 2017, at age 18.
His performance in the 2018 FIFA World Cup showed that he had a great future ahead. Mbappe became the youngest French player ever to score at a World Cup, and just the second teenager, after the great Pele, to score in a World Cup Final.
Due to many reliable sources, Mbappe's net worth is estimated at around $110 million.
6 Andres Iniesta (120 Million)
FC Barcelona's legendary midfielder and Spain's most important player in history does not need any introduction in this list.
He is widely regarded as one of the greatest midfielders ever to grace the footballing pitch. Iniesta was an integral part of Barcelona for so many years, where he served as the captain for three seasons.
He moved to the club Japanese side of Vissel Kobe from Barcelona in 2018. Andres Iniesta has an estimated net worth of $120 million, and most of his earnings came due to a long spell at Camp Nou.
5 Paul Pogba (125 Million)
Paul Pogba is a French professional footballer who plays for the Serie A club Juventus and the France national team.
He works primarily as a central midfielder, but can also be deployed as a left-winger, attacking midfielder, defensive midfielder, and deep-lying playmaker.
During his time in Italy, Pogba further demonstrated himself as one of the most promising young players in the world and received the Golden Boy award in 2013.
The 2021-22 season is the final on Pogba's five-year Manchester United contract, which pays him over $20 million annually.
In April 2021, he inscribed a deal with Amazon Studios to film a documentary series about his life, "The Pogmentary," which is expected to debut in 2022. Paul Pogba is number 5 in our list of the top 10 richest footballers in the world.
4 Gareth Bale (145 Million)
Gareth Bale is a Welsh professional footballer who hung his boots and retired in 2023. He was playing for Premier League club Tottenham Hotspur, on loan from Real Madrid.
This speedster is number eight on our list of richest footballers in the world. He has been identified as the Welsh Footballer of the Year a record six times.
In 2016, ESPN listed him in the twelfth position among the most famous athletes in the world.
Bale's transfer to Real Madrid from Tottenham broke the previous world record set by Cristiano Ronaldo and became the most expensive signing in the history of club football at that time. Gareth Bale has an estimated net worth of $145 million.
3 Neymar Jr (200 Million)
Neymar Jr is currently one of the best Brazilian footballers. He plays for Ligue 1 club Paris Saint-Germain. He is widely known for his skill moves and his outstanding dribbling ability.
Neymar moves to Paris Saint-Germain from Barcelona with a record-shattering transfer fee of €222 million, making him the most valuable player ever in the history of football. SportsPro labeled him as one of the most marketable athletes in the world in 2012 and 2013.
Forbes listed him as the world's third-highest-paid athlete in 2020. Neymar's net worth is estimated at around $200 million making him the 3rd richest footballer in the world.
2 Cristiano Ronaldo (500 Million)
Ronaldo means business that's how we can describe this man. He is one of the greatest players in the history of football.
He also has sponsorship deals with brands like Nike, Herbalife, Dazn, and MTG. Ronaldo also has its own brand which includes 7egend, CR7 Fitness, CR7 Footwear, and CR7 Denim.
Ronaldo was ranked as the world's highest-paid athlete by Forbes in 2016 and 2017. He is number 2 on the list of richest football players. His total net worth is estimated at around $500 million.
1 Lionel Messi (600 Million)
Lionel Messi himself is a brand, there is no introduction needed for this man in the world of football. He has sponsorship deals with big brands like Adidas, Gatorade, Pepsi, Gillette, and Turkish Airlines. 
Messi is currently the richest footballer in the world. He has several valuable sponsorship deals with some of the highest-paying brands.
According to Forbes, Lionel Messi is the second billionaire footballer after Cristiano Ronaldo. His estimated net worth is $600 million.
Subscribe to Newsletter
Be the first to get premium and exclusive content straight to your email box!
Inbox looking a bit bland?
Better sign up to our blog to cram it full of trending Sports, Gaming & Tech updates.